Not all Contract Manufacturers in the Nutraceuticals Industry are created equal.

Let's face it, just because someone answered "yes" to most of your questions about bringing your product to market, doesn't mean they understand your long-term needs.

We came up with 10 questions to ask your contract manufacturer before you sign any agreement. How they answer these questions may mean the difference between a blockbuster and dud..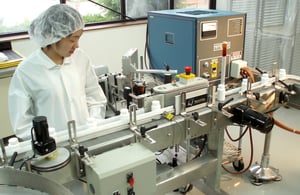 1. What's your the lead time?
12 weeks? 10 weeks? eight weeks? Whatever lead time they give you must allow for a small test run to identify and solve any potential problems, material ordering and delivery. It also must include initial and final laboratory testing to meet or exceed FDA requirements, paperwork and, of course, the production and packaging of your finished product. Just go with your gut, if their lead times "feels to short," it probably is.
2. Do you offer trial runs? If so, what's the cost?
A trial run — also called a "pilot batch" or "sample order" — can be a useful tool to test market a new product. It allows you to gauge consumer response and make any needed adjustment accurately.

3. What up-front costs are typical?
Printing set up, custom design work, unique packaging costs and even market research can all be involved in designing and launching a new product. Even switching contract manufacturers has its own costs in both time and money. The best contract manufacturers understand this and offer consultation services, volume discounts, partnership opportunities and turnkey solutions to minimize the effort and costs involved in new product offerings.
4. What if I need to scale up?
Scale-up operations are an invaluable asset for new businesses or established businesses opening a new line of products. Contract manufacturers want to extend their partnership, so it's in their interests to scale-up operations, including long-term collaboration and "as needed" orders.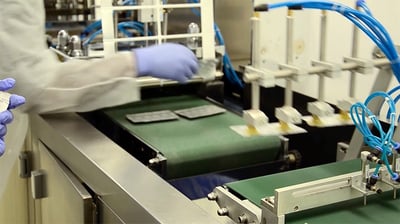 5. What type of testing do you do?
A common strategy is to utilize third-party testing to ensure compliance with FDA-regulations, high-quality products and the ability to answer your customer's demands for certified products in many different categories.
Stability testing supports an expiration date; your contract manufacturer should handle all of the details.
Market testing
 and focus groups are excellent tools, especially for new or updated products. Vesta can manufacture products meeting standards for NSF for Sport, Organic, non-GMO and allergen-free finished products, among others.
6. What certifications do you hold? 

Here are some industry recognized certifications that are crucial:
cGMP, or current Good Manufacturing Practices.
NSF compliance in accordance with 21 CFR part 111 for the manufacture of dietary supplements and nutraceuticals.
Memberships in groups like the Private Label Manufacturers Association shows the company is active in the industry and is aligned with quality expectations. 

7. Are you FDA-Registered? 

Again, verifying this is crucial. They should be an FDA-registered production facility and fall under specific designations in the Federal Code of Regulations. 

8. Do you carry insurance? 

Another no-brainer qestion, but easy to forget. Vesta, for instance carries general, umbrella and product insurance. Our insurance covers finished products sold to our customers, protecting them in case of negative reactions or medical events. 

9. What regulatory, safety and quality documentation is available? 

Your contract manufacturer should provide a Certificate of Analysis (CoA) detailing lab testing results, methods, and expectations, demonstrating the safety, effectiveness, and quality of the finished product. They should provide you the CoA at no additional cost and available upon request for any finished product manufacturing purchase.
10. How long have you been manufacturing dietary supplements?
This question is supremely important because their response will give you insight into how dedicated they are to your needs. The length of time a company has been around is often correlated with their level of expertise. With such a booming industry, it can be challenging to find a company in business more than 15 or 20 years.

Of course, this list doesn't represent EVERY question you need ask in your effort to size up a contract manufacturer, but these are questions you need to ask. Frankly, HOW they answer your questions; is just as important as WHAT they say! After all, they should know their business if they want your business!
Feel free to reach out to Paul Kenfield, Senior Customer Service representative for Contract Manufacturing projects at Vesta Nutra, to find out more about contract manufacturing in the Nutraceuticals and Supplement Industries. You can reach him at paul@vestanutra.com or 888-55-VESTA.