When it's time to work with a contract manufacturer, suddenly the product concept that's been floating around in your mind for so long has become a capsule that rests in the palm of your hand.
Yep; it's getting real. In fact, the finish line might be closer than you think.
That's because contract manufacturers in the supplement industry today can provide far more assistance than packing pills or mixing powders; there are many additional or secondary services they can handle and, quite frankly, should offer.
Here are four ways your contract manufacturer can do more than just make your product: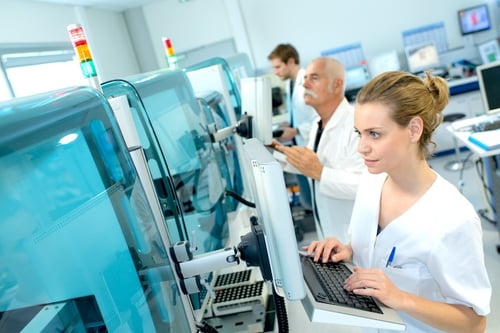 Provide different delivery method options – the baseline is capsules, tablets, and powders of course. There are lots of other choices within these baseline areas: lozenges, soft gels, liquid capsules, gummies and liquids. Beyond that, there are enteric and other coatings that can influence product efficacy.
Recommend a primary and secondary packaging option – along with standard HDPE and PET bottles; other options might include boxes, blister packs, stick packs, custom or enhanced label printing capabilities, and more.
Share their label-design war stories – there are few industries where the label on the bottle is so crucial to a sale (or not) than in the dietary supplement and Nutraceutical industries. "Mainstream" graphic designers or marketing agencies that developed your brochure or website may not be as familiar with product label design. From our experience you need to nail this down! There are few things more frustrating or expensive than having to pay for the second set of labels because someone forgot to proof the design for five minutes. An even bigger consequence: yanking your products from Amazon because the first set couldn't be used.
Understand Shipping and Fulfillment Options – Services that fall into this category might include cGMP warehouse storage as well as assistance with getting your finished products where they need to go. Large-scale contract manufacturers pride themselves on developing business partnerships that mean discounted pricing with certain vendors. Your CMO's shipping and fulfillment options should match up with the demand you hope to generate immediately, and down the road.
Vesta is a full-service contract manufacturer serving the dietary supplement industry that offers offer a comprehensive package of nutritional products and services. Paul Kenfield, Vesta's Senior Customer Service representative for Contract Manufacturing projects, can assist you with virtually any aspect of bringing your product to market. You can reach him at paul@vestanutra.com or 888-55-VESTA.
Please let us know in the comments section below other services besides manufacturing that CMOs must provide their clients in today's Nutraceutical industry.