No matter where the global economy goes in 2019, the dietary supplement industry is poised for continued expansion.
But if your product idea is still in your head, an ink-board or languishing at your current contract manufacturer, the time to get moving or change CMOs was yesterday!
We actually developed a list of the Top 10 Questions to ask your CMO and preview five of them below, but you can download the "one-sheet" here.
Do you offer trial runs? If so, what's the cost?
What if I need to scale up?
What certifications do you hold? 

Do you carry insurance? 

What regulatory, safety and quality documentation is available? 

Of course, five or 10 questions doesn't represent
EVERY question you need ask in your effort to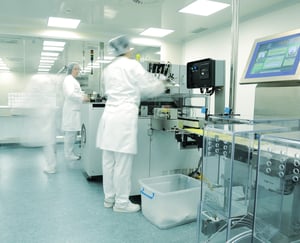 size-up a contract manufacturer. Frankly, HOW they answer your questions; is just as important as WHAT they say. After all, they should know their business if they want your business.
Feel free to reach out to Steve Stout, our Senior Sales representative for Contract Manufacturing projects here at Vesta Nutra. You can reach him at steve@vestanutra.com or 888-55-VESTA.